| | |
| --- | --- |
| STRENGTH: | |
| ACIDITY: | |
| INTENSITY: | |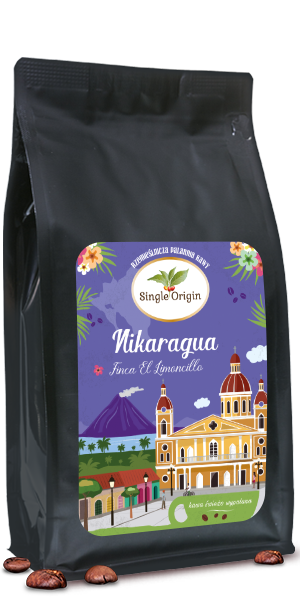 Nicaragua Finca El Limoncillo
3.93 € – 25.56 € excl. VAT
Another innovation in our roastery – reputable Arabica from Nikaragua plantation El Limoncillo.
This coffee comes from Mierisch family plantation, one of the oldests and most reputable farmers from Nikaragua and Honduras, owning 9 different farms across both countries. El Limoncillo is a plantation established in 1908, since then the plantation is considered to be one of the best coffee plantations and was frequently awarded (Finca coffee won the Cup of Excellence, which you can tell is a "Coffee Oscar", two times). It's a quite big plantation (170 ha), but it uses traditional cultivation methods. Everything is done manually and coffee beans are being worked on in Don Esteban processing station, which is also very reputable and has UTZ certificate for working with organic coffees.
Finca El Limoncillo is a deep flavor coffee with milk chocolate notes. It has a really low acidity and natural sweetness. It's great as a black coffee, but it also cooperates with milk very well.