What is it and how to enter?
It's the name of our new event and offer – now during every last weekend of each month you can order several pre-chosen coffees in any roasting level and – here's the news – starting even at 100g of coffee.
For every "Freekend" (last weekend of each month) we will prepare 4 different coffees from our current offer, that you will be able to try in any roasting level, without the need of ordering at least 1kg of a specific coffee.
During every FREEKENDs Friday, at 12:00 p.m. the 4 chosen coffees will be listed below – you can order them as usual, without any roasting or grammage restrictions, until Monday 11:59 a.m. – after this time, the coffees will disappear (why at these hours?).
The next FREEKEND starts on Friday, October 28th at 12:00 p.m. – save the date!
---
Why and what for?
As you know, our roastery offers every coffee in any roasting level. However, if the roasting level is different than our recommended level we require – for technological reasons – to order at least 1kg of that custom roasted coffee. The reason for that is simple – our smallest furnance can't roast less than 1kg of coffee because the coffee beans quality would highly worsen.
You have often informed us (using Facebook or even additional order information section) that you would like to try different roasting levels, but you don't want to order – which is understandable – 1kg of coffee. Because what to do with such amount of coffee when it turns out to be impossible to use in that specific roasting level? But we can't roast less than 1kg!
---
What are the conditions of this offer?
FREEKEND is named FREEKEND for a good reason – there aren't any conditions!
For every last weekend of each month, we will prepare 4 different coffees, that you can order in any configuration.
---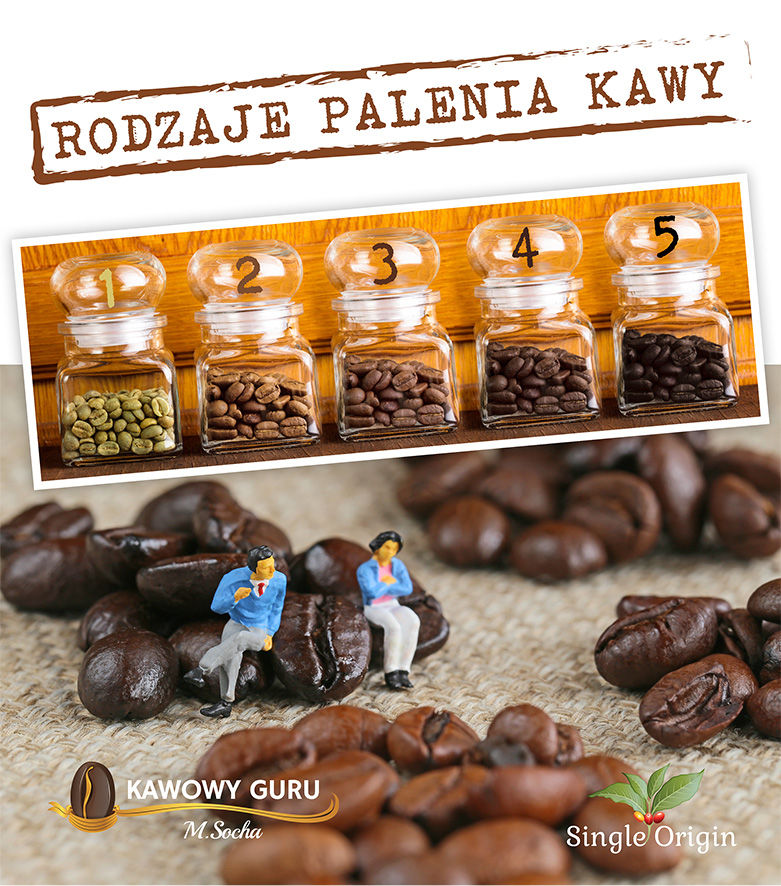 Are there any catches?
There aren't any catches!
But those of you, who use automatic coffee machines (with built-in grinders), should remember about 2 important things:
In LIGHT roasting level coffee beans remain naturally hard and aren't brittle (especially African arabicas) – it's much harder to grind them and automatic coffee machines with grinders of lower quality might have problems grinding them.
In DARK roasting level, natural oily drops appear on the coffee bean surface – these oily drops, in a long term, can cause clogging or jamming of automatic coffee maker's grinder and also that after using new/other coffee beans you will still be able to feel the aroma of previously dark roasted coffee for some time.